Destin Grub Club
We love serving those who serve others! That's why each summer Shoreline rallies our friends, families and community partners to provide free weekly lunch to the service industry workers along the harbor, Crab Island and beaches in west Destin because our summers couldn't function without them. What a great way to say, "We see you! We appreciate you! We love you with no strings attached!"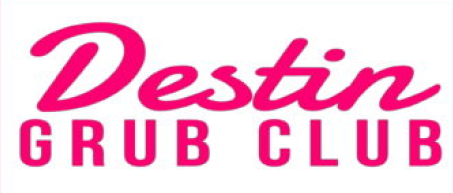 Destin Grub Club
We love serving those who serve others! That's why each summer Shoreline rallies our friends, families and community partners to provide free weekly lunch to the service industry workers along the harbor, Crab Island and beaches in west Destin because our summers couldn't function without them. What a great way to say, "We see you! We appreciate you! We love you with no strings attached!"
Church at Crab Island
We love summer in Destin! And we love being right in the middle of the action, bringing Jesus and His church to the front and center of everyday life. That's why we host Church at Crab Island all summer long. Join us for an engaging message on Crab Island every Saturday at 10:30am between Memorial Day & Labor Day (weather permitting). Look for our team out on the water throughout the week on Shoreline's iconic boats. We would love to connect with you.
sea school
We love the legacy of our community, and want to do our part in building for its future. That's why we are excited to host Sea School training to assist aspiring captains with obtaining the licensing they need to make a living on the beautiful waters around Destin.
love your neighbor
We love to serve our community with no strings attached. What does that mean? Serving our local non-profit organizations so they can do what they do best, serving at community events, beautifying our local schools and beaches.
Community Partnerships
We love partnering with others from our community in new and creative ways. Our building has become a popular venue for local events for High School Proms, the Chamber of Commerce, conferences, benefit concerts and performance recitals for the arts. We have also created a business incubator where we provide space for young entrepreneurs to launch and learn how to develop a small business.